Ham radio is a great hobby! Welcome to www.m6ceb.com Thanks for stopping by! This a personal website about my interests including amateur radio and music. You can find out loads of information about me and my life! I started this website in January 2010 after my good friend Eric told me to have a go at making my own website, I didn't think I would be able to do it but here it is! I have spent many hours changing and tweaking here and there, I love to keep the site updated so please keep checking back. Please feel free to contact me via email , I am happy to answer any questions you may have. To enter my ham radio pages please click Ham Radio above, Check out my what is ham radio page and my radio scanners.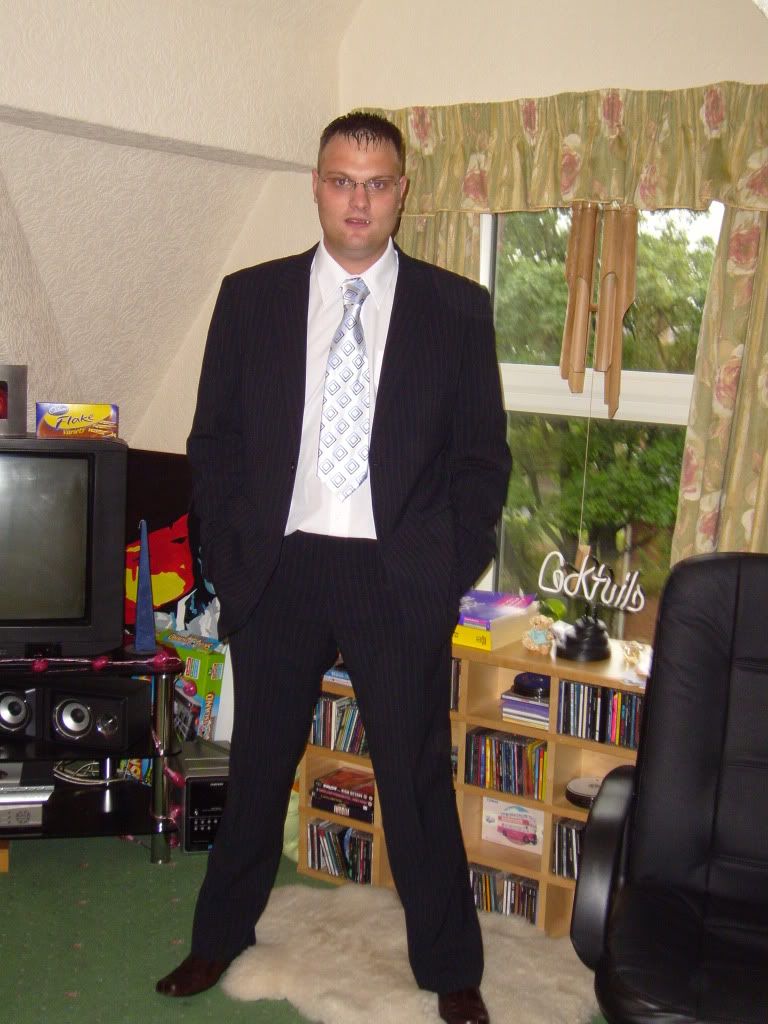 My name is Matt and my ham radio call sign is m6ceb I did work full time in a print room for a large insurance company and had done for about 5 years, before this I used to work for a charity for the homeless. I have put in countless hours on this website and I am a complete novice; I have had no previous experience with Web Design or creating websites! m6ceb.com is really a labour of love for me and I have really enjoyed this experience and will continue to update this site as often as I can. I really do hope you enjoy your visit and please do get in touch with any suggestions or improvements my email address is: [email protected] or visit my contact page. I wanted to write a bit of an update, this website is nearing its 4th birthday now and I have worked really hard to make the site what it is today. I want to say a HUGE thanks to all my visitors for visiting my website I really appreciate it! I got my foundation license in August 2009 and I am still currently at the foundation level but I am doing bits of revision here and there so that I can move "up the ranks" within the hobby although I really do struggle with learning so its taking a long time lol!
I want to make this website a place where people can come and read about me and my life, please have a good look around, I have some amazing pictures of my family and I and all kinds really. There is so much to learn with this hobby, you never quite finish it. This is such a huge subject and can be very technical but is a really satisfying hobby to be involved with. My interest started when I was a young lad when my father bought me a radio scanner and I have been hooked ever since I also have owned many CB radio's too but I found CB radio very uncivilized so ham radio is the way to go! I have just added the gallery so please do have a good look around and see what you think if you have any suggestions at all then please contact me. Want to get the latest ham radio news? then please check out my news page!
I have loads of information on the hobby and some shack pictures and even pictures of my wedding.  You can browse all of my pages via the main menu across the top; you can always get to my "home page" by clicking the home button. I also have done a review on the Kenwood TMG707 and the Puxing PX-888 I have just added a review for the Yaesu FT-8900R If you are interested in radio scanners then please check out my Realistic Pro 2042 Review! I have added a review for the Palstar PS-30M power supply. If you want a great cheap handheld scanner then maybe the Realistic Pro 29 is for you!


I really do struggle with writing so please bear with me if things sound silly
I really appreciate your visit to my website and would really love you to sign my Guestbook and send me and email to let me know how you arrived at my site and what you think.
When I started this website I only had amateur radio pages and I am now looking to expand the site to encompass other interests such as music. Please put me in your favorites and come back soon!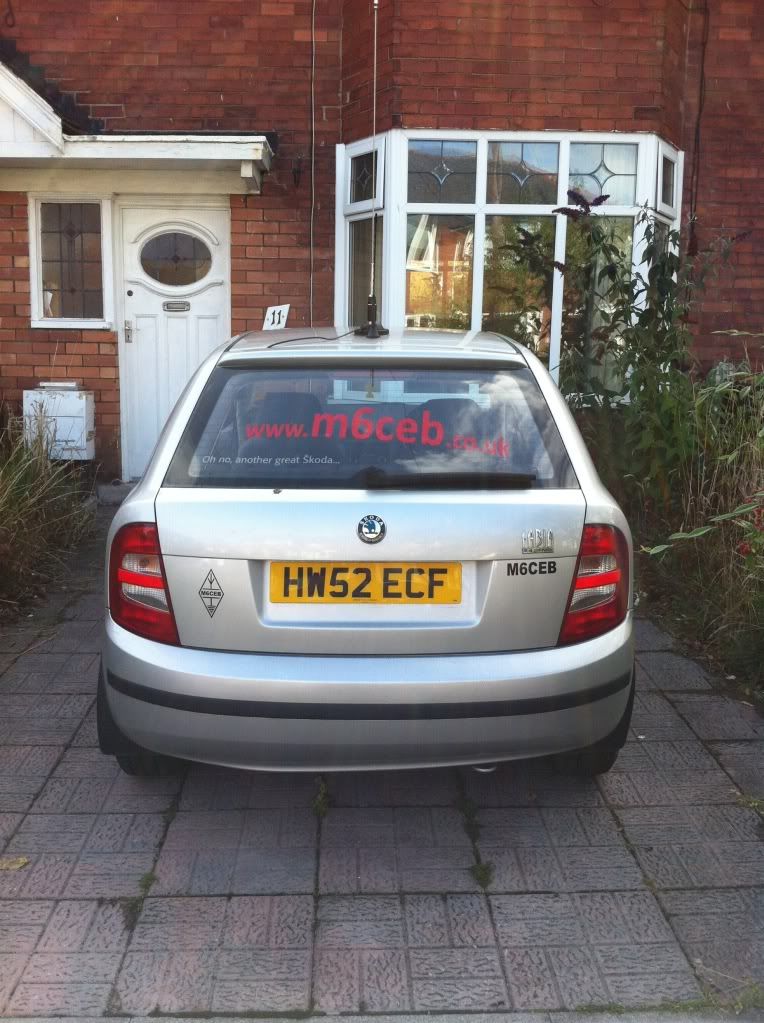 My wife Kayleigh and I had a beautiful baby boy called Finley in January 2012 and it was the best moment of my life! I have loads of pictures of him in the Pictures section that can be found at the top of this site.
Kayleigh has a great blog and she would love you to check it out by clicking the link over there at the right
Thank you so much for taking the time to view my website I know that the World Wide Web is a BIG place. If you have any suggestions for my site or found anything that doesn't work I would really appreciate your input, you can contact me via email. Check out my ''About this website'' and ''About me'' This site is growing all the time so please keep checking back! **UPDATE** new pages added to ham radio section! Including my station. I have just added some hand held two way radios!
If you want to write an article for m6ceb.com then I would love to hear from you. Please get in touch and send me an email
Since Finley was born the shack had to go, I have done the Ham Radio Mobile install myself and it took me a few hours to get it to look neat and tidy and I think it looks pretty good please take a look!
The rig I have used is my Yaesu FT8900R quad band mobile radio and I bought a second hand mobile whip and also bought a separation kit from Honk Kong and it really finishes it off nicely.
Please click the iPad above to enter my new Video's section! (exciting!)
If you like my site i would really appreciate you sharing with your friends on facebook and twitter by clicking the buttons at the bottom of each page
Please check out my Review of Proxy Multiply! and my review of the Zenithink C93 Tablet
I have just become the proud owner of the Yupiteru MVT 7100 ! and the fantastic AOR 8200 MK3 ! It is an amzing piece of equipment and I wanted one from being a young lad, I finally got one!
Why not check out my eBay Ideas page? I have some great radio ideas that you might be interested in..
I am also heavily into Android Mobile Phones, please check out my little review of one of the best handsets ever made in my opinion, the Samsung Galaxy Note 3!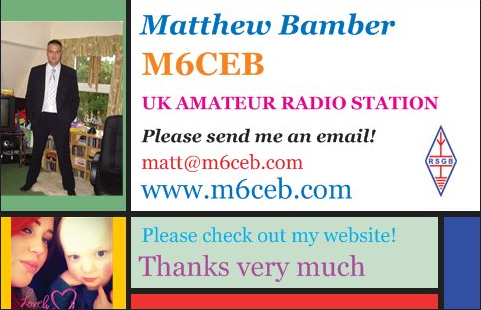 Custom Search
Thanks for visiting please have a good look around
Matt
M6CEB